About
My interest in skin care started 10 years ago because I had terrible sun damage and hyper-pigmentation. I was tired of getting the runaround from expensive dermatologists that never improved my skin and wasting my money trying to find an esthetician that actually knew what she was doing instead of just trying to sell me products and trendy facials. I have devoted my career to education in treatments that actually work and research in product development to know the difference between deceiving mass marketed subpar products and true quality products. I'm the most honest esthetician you'll ever meet and I commit myself to always treating my clients the truthful and ethical way you deserve.
Cindy Ramsey - Licensed Esthetician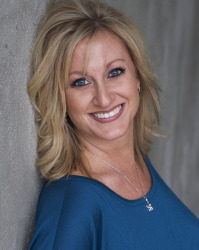 My intention is to develop a skin care program for each individual who is dedicated to following a process guaranteed to change and improve their skin. Everyone is uniquely different in what they need for their ever evolving skin. That is why I use a progressive approach to eliminate down time and get long term results.
I specialize in anti-aging, hyper-pigmentation, anti-redness, rehydrating, resurfacing and decongesting the skin. In my collaborated efforts with Dr. Acosta, I can now treat all of these skin issues including every grade of acne at a medical grade level to achieve faster more effective results. Each time you visit you may need something different for your skin. I guarantee that each product treatment will be customized and unique to you no matter which facial you choose. Dr. Acosta and I operate under the same ethical and fair priced guidelines to prove we believe improving skin changes your life and it shouldn't cost you your life savings.
During our consultation I will outline everything we can do based on your skin goals and my evaluation. I will explain all that I offer in greater detail so you may make your treatment decision in a comfortable and educated manner. I will accommodate everyone from the person just wanting a one-time amazing facial experience to the person wanting a longer term program to progressively transform their skin.